Mine integrated automation control system is mainly composed of information management system, mine environment safety monitoring system, automatic control system of production equipment and video monitoring system. The monitoring and control of all production environment and equipment of the whole mine can be realized in the ground central dispatching control room, which plays a vital role in improving mine production efficiency and safety production. Due to the particularity of coal mine automation control and environmental monitoring system operating environment, the communication equipment is required to be flame-proof, dust-proof and moisture-proof, and the reliability and anti harsh environment ability of the communication system are also required.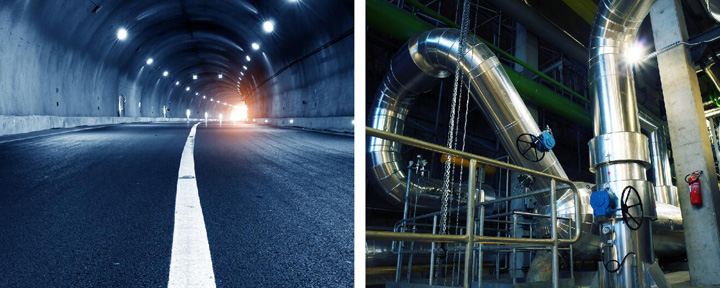 The paper adopts the technology management type and explosion-proof Industrial Ethernet switch, and constructs a safe, reliable and high-speed integrated information transmission platform in coal mines with harsh environment, scattered personnel and equipment and special installation requirements. The integrated automation system of the mine is connected seamlessly with the whole Internet architecture of coal mine enterprises.
Application solution characteristics of Fctel technology industrial switch
    (1) Chips and devices meet the requirements of intrinsically safe standards; Low operating current and low power consumption
    (2) Soft start is adopted, and the starting current is less than normal working current
    (3) EMC high level standard test for long-term work in harsh environments
    (4) FC series industrial Ethernet switch provides reliable optical transmission interface to meet the requirements of long-distance communication in coal mine
    (5) Adopt abring self healing ring network technology, fast self-healing protection, and provide high reliable communication guarantee
    (6) It is suitable for application in harsh environment because it can resist strong electromagnetic interference and surge, and it can operate stably without fan in the environment temperature of -40 ℃ ~85 ℃
    (7) Dual power redundancy design, support wider power input range, ensure power supply safety
    (8) Solid shell design, explosion-proof, dust proof, moisture proof, DIN rail and wall mount support
    (9) Support automatic alarm output, remote monitoring, remote maintenance
The solutions of the industrial Ethernet switch of Fctel technology series are applied to:
    The communication network of the mine comprehensive automation system, the mine production equipment automatic control system, the mine environment monitoring system, the coal mine video monitoring system, the coal mine gas monitoring system, the coal mine production management system communication network.
The solution of Fctel technology coal mine integrated automation system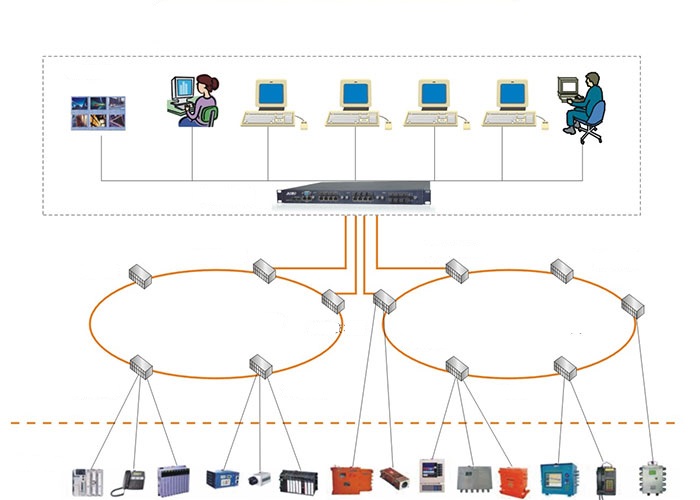 Well, the above is Fctel technology industrial switch series products in the mine industry application program related detailed introduction, hope to help you! Fctel technology, an expert in optical communication and access solutions, can solve product customization problems and small and medium batch orders for you. Choosing Hangzhou Fctel means choosing to be at ease, to be at ease and to be at ease. Welcome to understand and exchange.
email: ethan@fctel.com.cn
web:www.fctele.com/Products/Serial_Industries_Fieldbus/