Got any Questions? Call us Today!
Or leave us a message
Online Message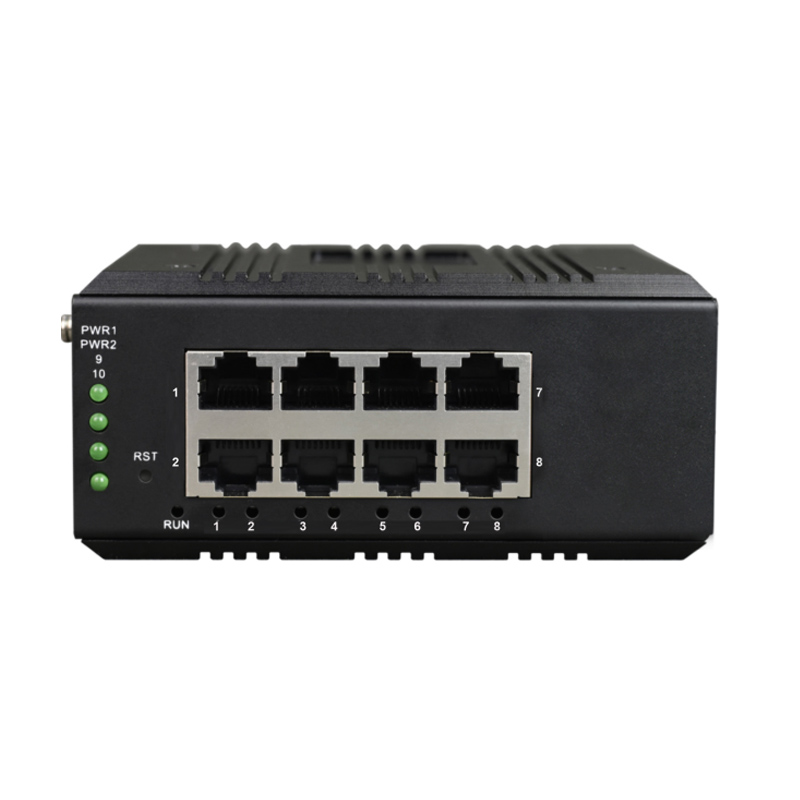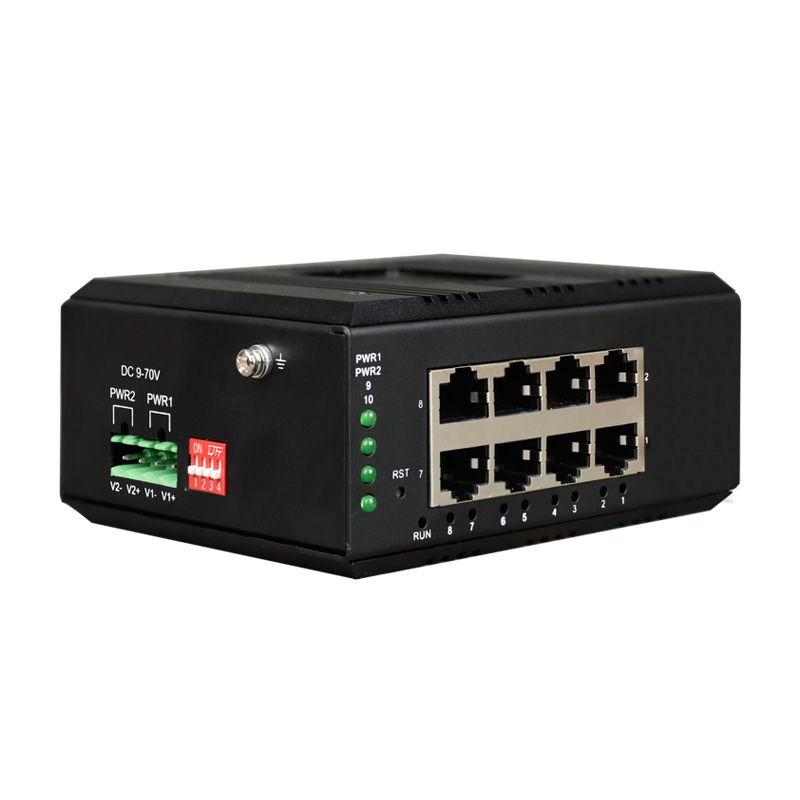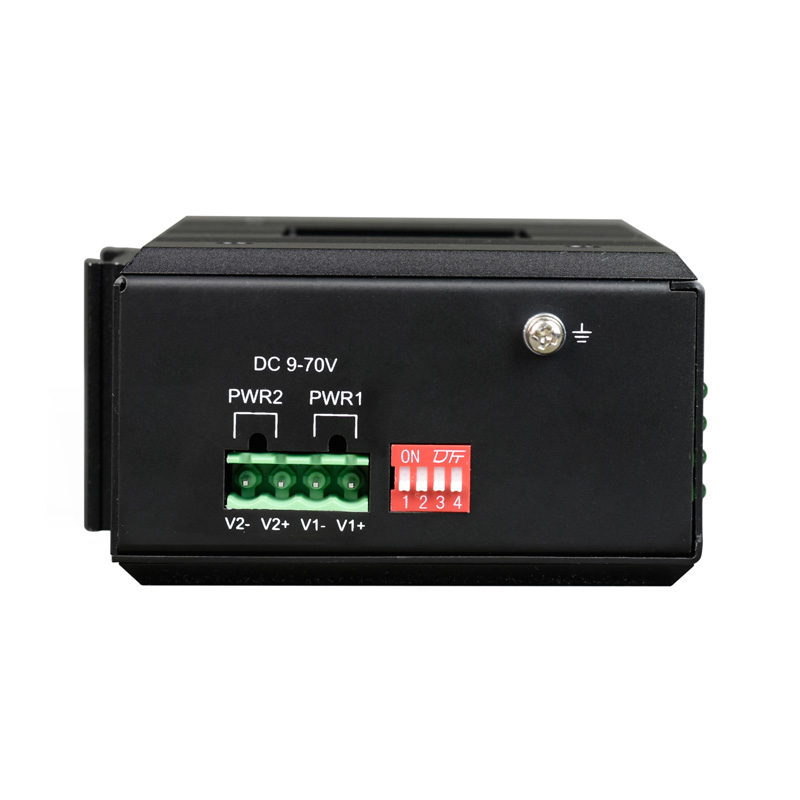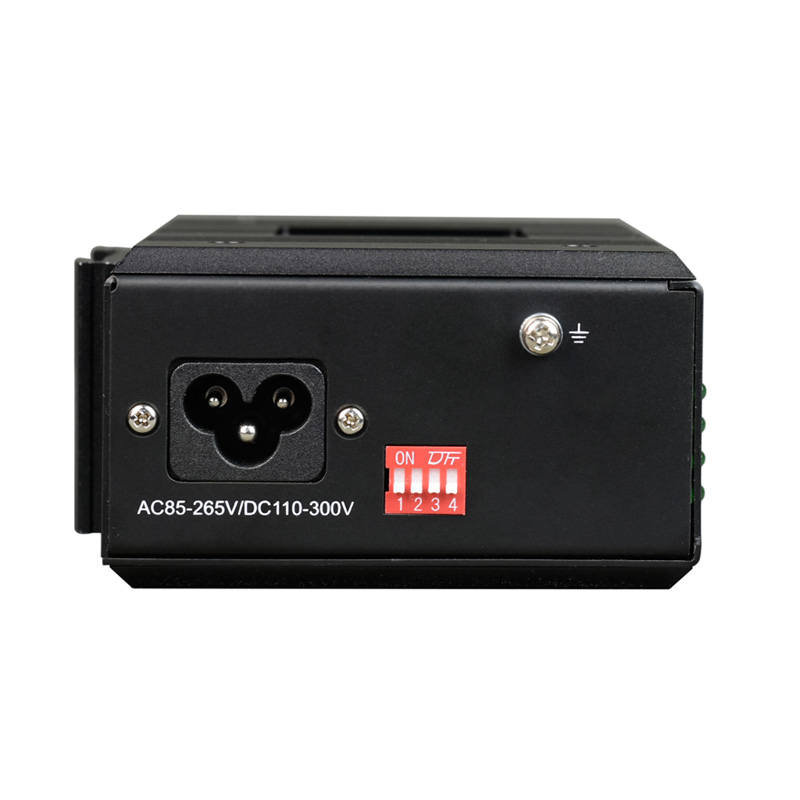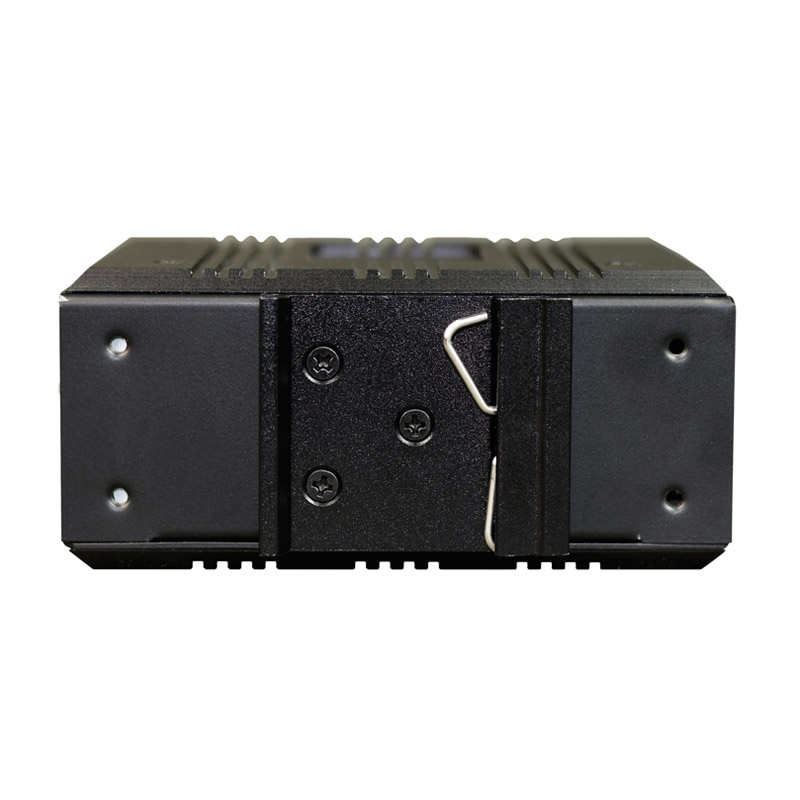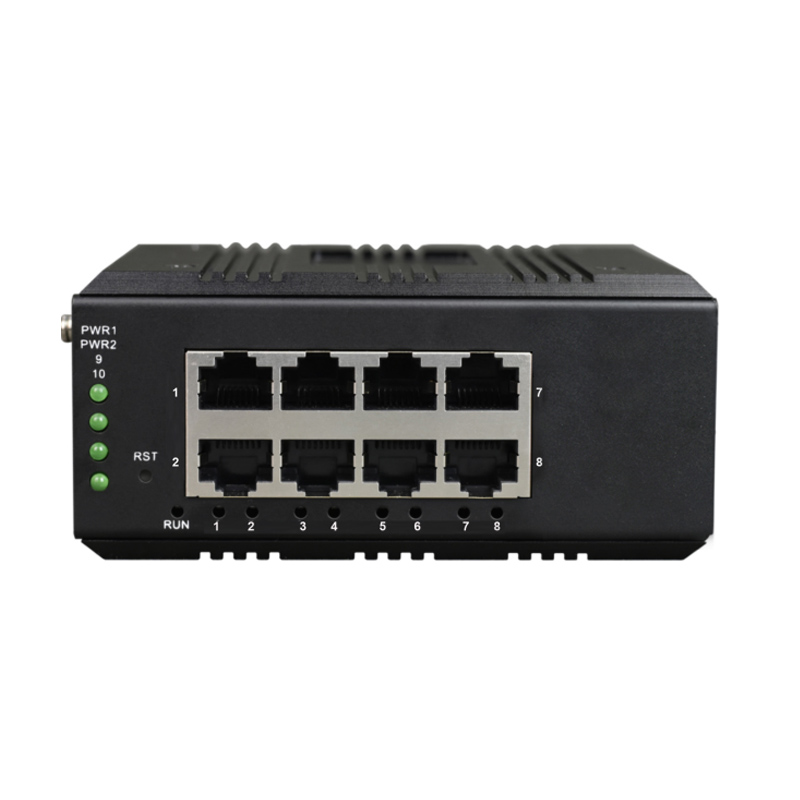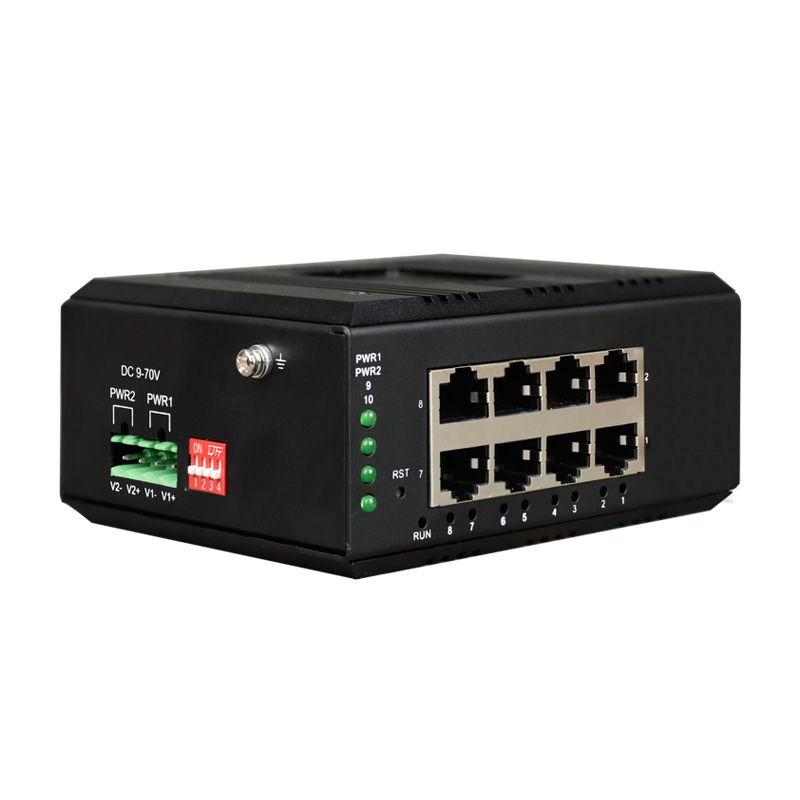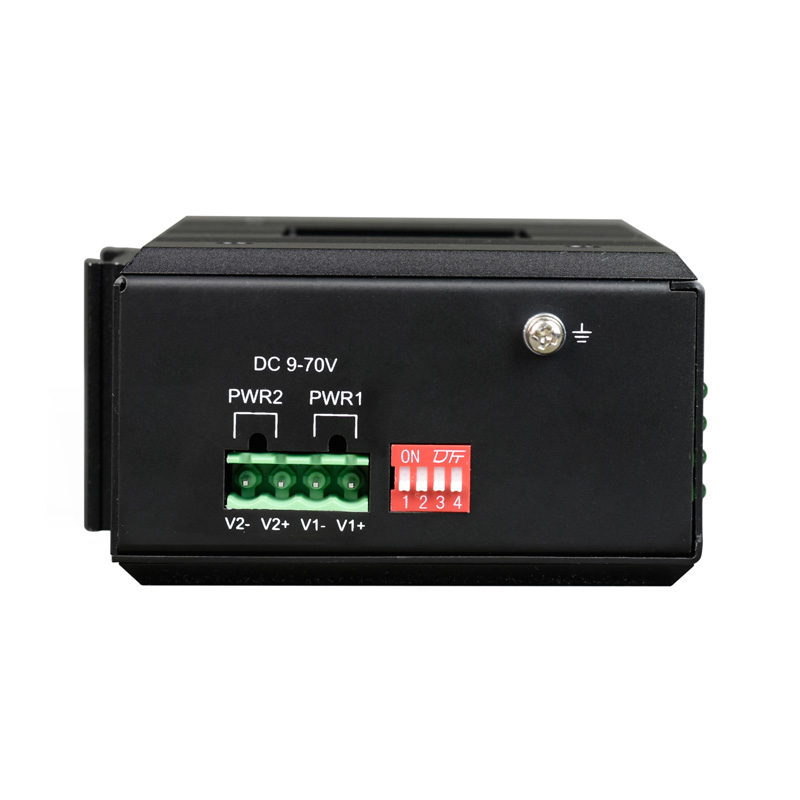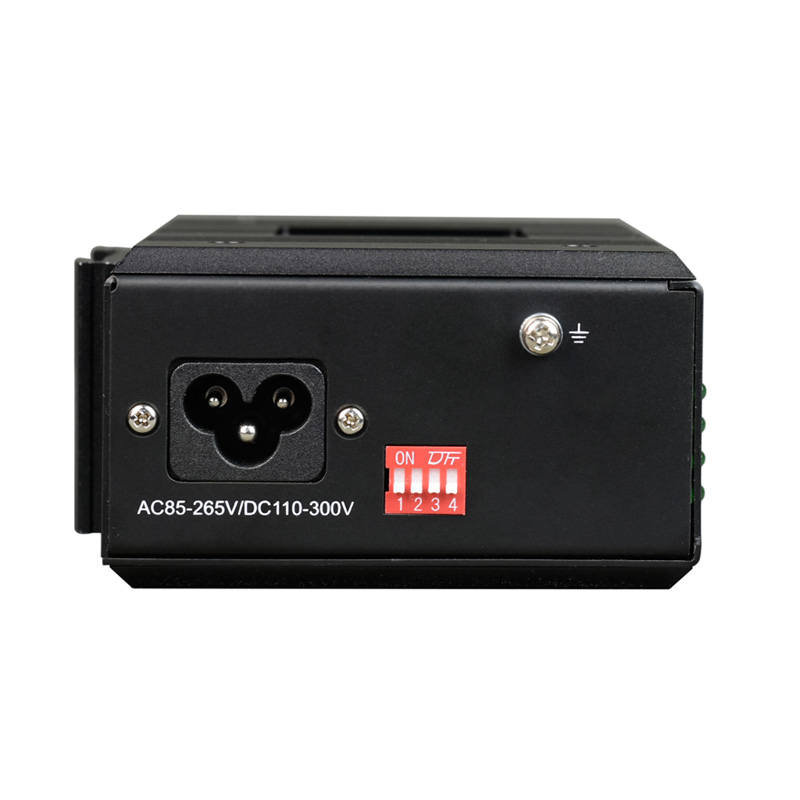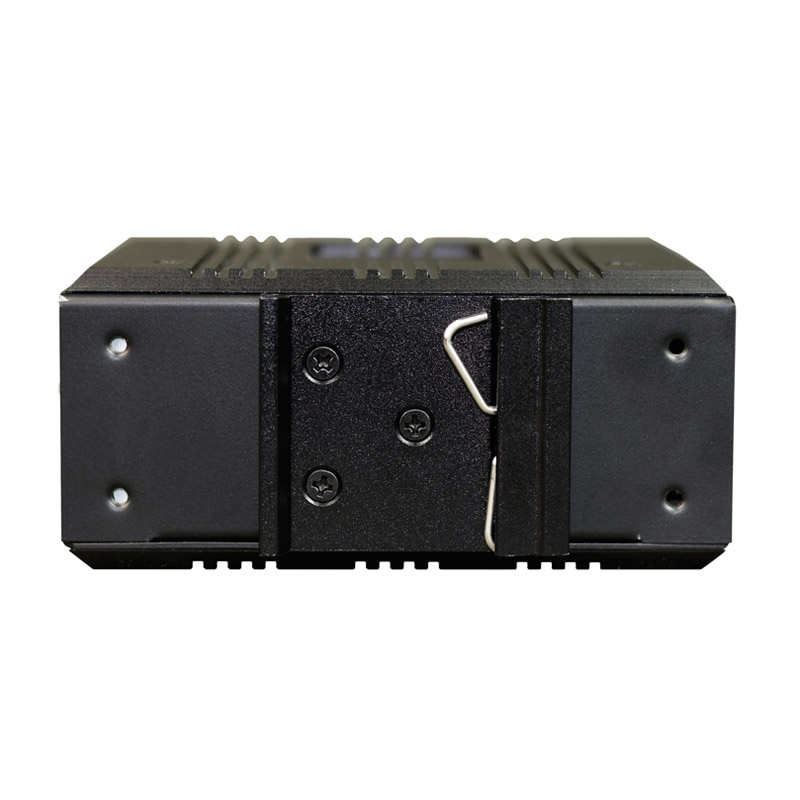 Unmanaged Din-Rail 8-Port Gigabit Ethernet Industrial Switch
View : 36
Type : Unmanaged Din Rail Industrial Switch
Description :
Overview
The industrial grade 8*10/100/1000Base-T Ethernet switch is an intelligent industrial ring network switch product especially aimed at the field of security monitoring, which can provide users with high-efficiency bandwidth and reliable Ethernet network solutions Network data exchange and aggregation. Adapt to low temperature and high temperature, strong anti-electromagnetic interference, anti-salt spray, anti-vibration and anti-shake, equipped with redundant dual DC power supply (9-70V), can provide redundancy mechanism for key equipment that needs to be kept connected all the time. It supports DIN rail or wall mounting, and has IP40 protection level, which is the perfect choice for harsh environments.
Features
● IP40 protection level, aluminum alloy anodized process shell, can withstand the test of harsh environment;
● The device provides 8 Gigabit Ethernet electrical ports, supports the transmission of IEEE802.1Q protocol VLAN ultra-long data packets, supports Ethernet packets up to 16K bytes, supports large backplane bandwidth, large switching cache, and ensures line-speed forwarding of all ports ;
● Electrical interface (RJ45 interface) supports 10/100/1000M adaptive, full/half duplex mode, MDI/MDI-X automatic detection;
● The power supply supports super lightning protection functions: lightning protection, anti-inductive high voltage, anti-surge, etc.; no fan for efficient heat dissipation, reducing repair time;
● When dual DC power supply (5.08mm terminal):
It can be powered by DC9-70V or AC7-50V wide-range power supply. The power supply has the function of polarity automatic detection, and there is no need to distinguish positive and negative poles during installation;
Support internal isolation, redundant dual power input; anti-reverse protection
● When AC power supply (three–position Cross Style AC seat):
● Support AC~85-265V AC, or DC110-300V DC wide-range output, which meets the requirements of industrial electromagnetic compatibility level 4;
● Super lightning protection function: lightning protection, anti-inductive high voltage, anti-surge, etc.;
● No fan for efficient heat dissipation, reducing repair time;
● Provide DIN 35mm rail installation, or wall-mounted installation;
● Wide temperature type: working temperature -40℃~ +85℃;
● All models have passed 100% oven test, warranty period: 5 years;
Parameters
● 10/100/1000M Ethernet Interface  
Protocol: Compliant with IEEE 802.3ab, IEEE 802.3z
Rate: 10/100M/1000M adaptive, full/half duplex adaptive
MAC address table: 4096 MAC addresses can be learned
Physical interface: RJ45 support Auto-MDIX
● Environmental Index
Working temperature: -40℃—+85℃
Storage temperature: -40℃—+85℃
Working humidity: 0%—95% (non-condensing)
MTBF: >100,000 hours
Specifications
Product Number

FCM-G8

Product Function Description

8-Channel 10/100/1000M Ethernet electrical port switch, industrial rail type

Service Port Description

8 Gigabit Ethernet ports

Power Supply

DC power supply:

Redundant dual power input DC9-70V or AC7-50V, power consumption <10W

Overload protection: support; reverse polarity protection: support; redundant protection: support

Access terminal: 4-core 5.08mm pitch plug-in terminal

AC built-in power supply:

AC~85-265V AC, or DC110-300V wide range input, power consumption <5W

Overload protection: support;

Access interface: Three-position cross style AC seat

Product Size

Shell: IP40 protection grade, aluminum alloy material

Dimensions: 110mm(L) x 86mm(W) x 50.5mm(H)

Installation method: guide rail installation, wall-mounted installation

Weight

0.55KG/PCS
Leave a Message
If you are interested in any product, please contact us. We will introduce our products to you in more detail